Modern art in the documenta city
As part of the abundant treasure trove of the Hessen Kassel Heritage, the New Gallery presents works of art from the 19th-21st century. Alongside paintings and sculptures, media art also forms an important part of the collection. With works by internationally-renowned artists obtained from 1982 onwards, the documenta acquisitions form their own separate focus.
The imposing museum building was erected between 1871 and 1877 as a picture gallery for the substantial collection of Landgrave Wilhelm VIII of Hessen-Kassel. Inside, it's possible to track art history over the last two centuries, from romantic landscape painting to artwork and sculpture from the documenta exhibitions. Amongst the artists are prominent names including Gustave Courbet and Auguste Rodin, but contemporary art is also well represented by the likes of Joseph Beuys, Sigmar Polke, Andy Warhol, Mario Merz, Ai Weiwei and Gerhard Richter.
Kassel feierte 2021 das Themenjahr "Wasser".
Schaut doch mal rein.
Mit dem Anklicken dieses Links verlassen Sie die Webseite Kultur in Hessen und werden auf das Internet-Angebot von YouTube weitergeleitet. Bitte beachten Sie, dass dabei persönliche Daten übermittelt werden.

Weitere Informationen finden Sie in unserer Datenschutzerklärung.
---
---
---
Stories
Report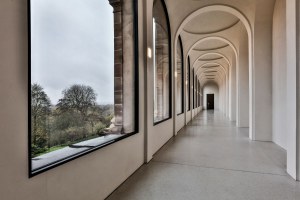 Calm after the storm
An extraordinary modern art collection – New Gallery, Museumslandschaft Hessen Kassel (Part 1)
Read story
Report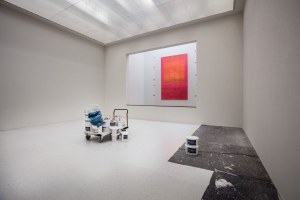 Time for preserving value
An extraordinary modernism collection – New Gallery (Part 2)
Read story
Report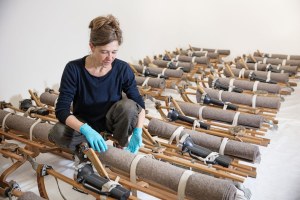 In the middle of the pack
An extraordinary modernism collection – New Gallery, Museumslandschaft Hessen Kassel (Part 3)
Read story
By clicking on this link you leave the Kultur in Hessen website and will be redirected to the website of Twitter. Please note that personal data will be transmitted in the process.

Further information can be found in our privacy policy.
By clicking on this link you leave the Kultur in Hessen website and will be redirected to the website of Facebook. Please note that personal data will be transmitted in the process.

Further information can be found in our privacy policy.