Hessian Museum Suitcase from "Culture in Hessen" for your school
Enhance your lessons with the diverse and interactive Hessian Museum Suitcase, which includes an accompanying booklet filled with teaching tips. The accompanying booklet was produced in cooperation with FRiSCH, the school portal of the Frankfurter Rundschau.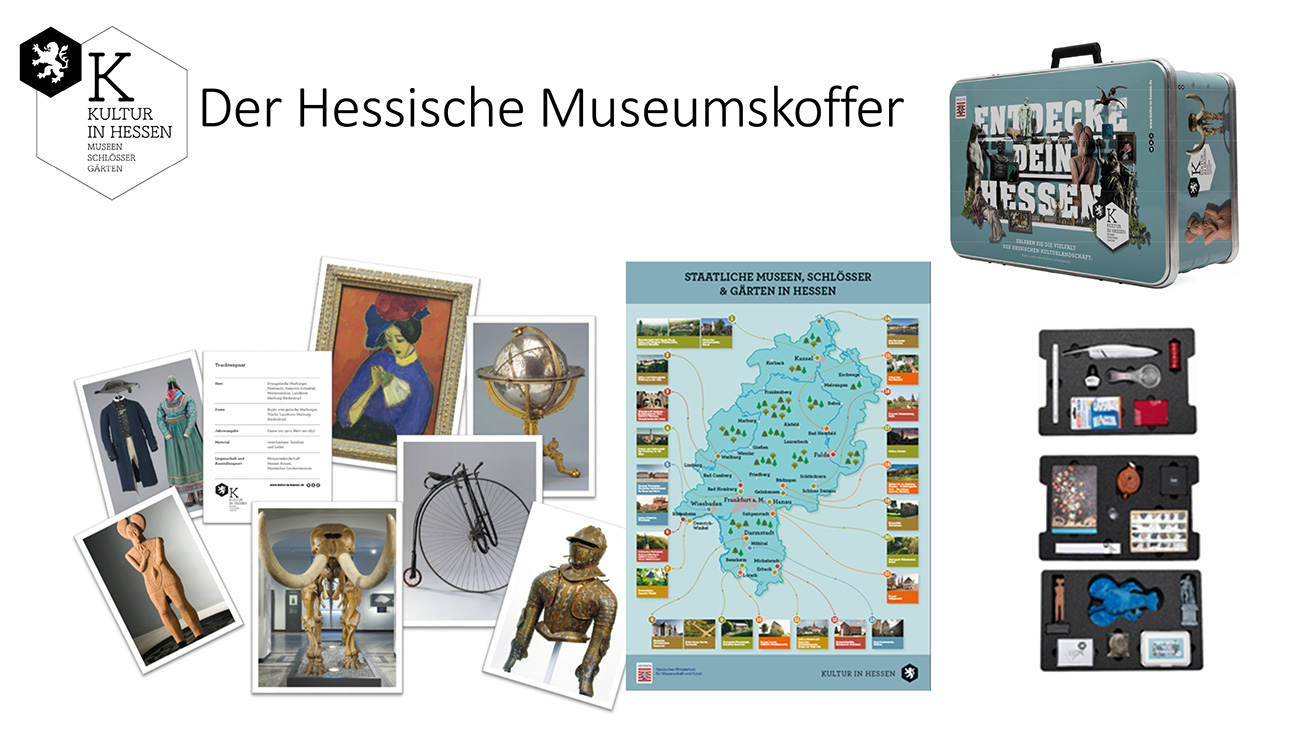 We would like to support you in your knowledge sharing around Hessen's history and culture with 3rd and 4th graders. For this purpose, we have distributed 100 Hessian Museum Suitcases free of charge to engaged primary schools in Hessen. Further copies will be made available for loan, at no cost, for six weeks. Our office contact can be found in the imprint.
The Hessian Museum Suitcase, produced as part of the www.kultur-in-hessen.de campaign on behalf of the Hessian Ministry of Higher Education, Research, Science and the Arts, has already been lent out free of charge to over 40 schools. It has been positively received, and these schools happily recommend it to others.
The accompanying booklet with practical teaching guides, which we will gladly send to you free of charge and without obligation, is designed for the 3rd and 4th primary school grades. Incorporating a variety of objects, pictures and a large map of Hessen, the suitcase also offers all sorts of possibilities for other grades. It is mainly used for the subjects of art and local history, but is also suitable for history, geography and other subjects such as religion (keyword: monasteries) and German (the Brothers Grimm). The accompanying booklet for the Hessian Museum Suitcase is also available for download.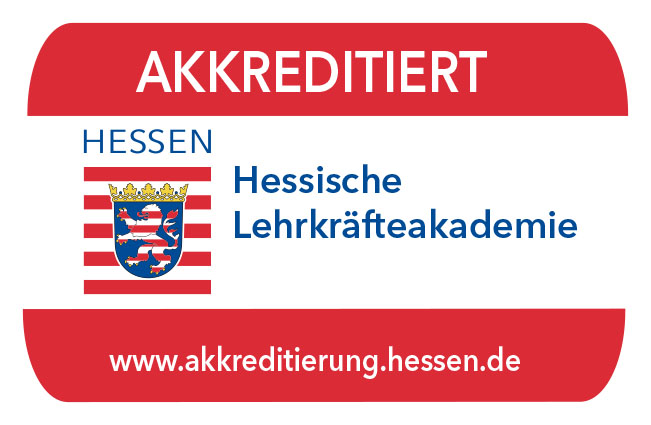 By clicking on this link you leave the Kultur in Hessen website and will be redirected to the website of Twitter. Please note that personal data will be transmitted in the process.

Further information can be found in our privacy policy.
By clicking on this link you leave the Kultur in Hessen website and will be redirected to the website of Facebook. Please note that personal data will be transmitted in the process.

Further information can be found in our privacy policy.