Show overview
---
An extraordinary modern art collection – New Gallery, Museumslandschaft Hessen Kassel (Part 1)
In Summer 2017, 900,000 people visited the documenta exhibition in Kassel. The Neue Galerie ("New Gallery"), located above the Karlsaue Park, was, as always, one of the most important exhibition venues. For this 14th documenta, the entire building was made available for the first time and international artists exhibited across three floors, partly combining their works with exhibits from the collections of the Museumslandschaft Hessen Kassel. What is not currently on display - mainly 19th, 20th and 21st century art from state and municipal collections - is stored in the Neue Galerie's depot, air-conditioned and meticulously archived.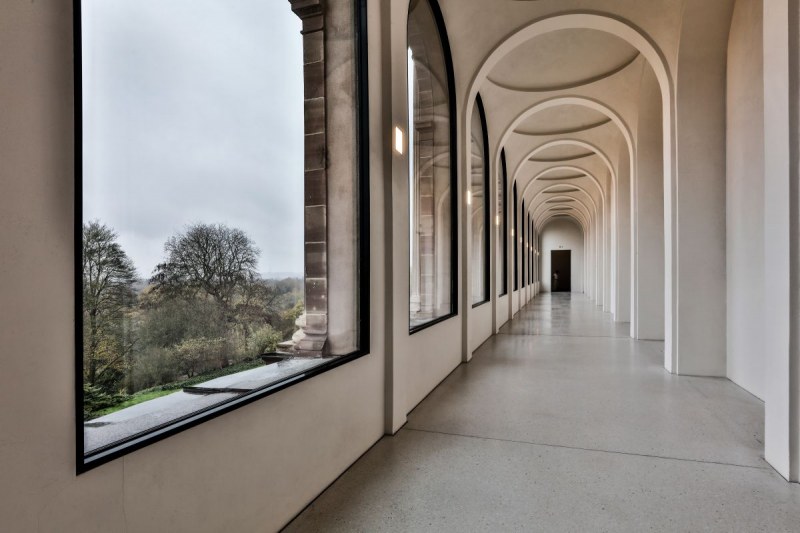 The museum building, with its glass-roofed halls and side-lit walkways, is characteristic of the period during which Kassel was a Prussian province. The architect Heinrich von Dehn-Rotfelser had clearly been inspired by the Alte Pinakothek art museum in Munich. The Neue Galerie was inaugurated in 1877 and gave a new home to the painting collection of Landgrave Wilhelm VIII of Hessen-Kassel.
The building survived the Second World War badly damaged and during the 1970s, modernism moved in - in the form of artwork from the 19th and 20th centuries. From 2006 onwards, the renowned Berlin architects Staab Architekten renovated the ageing museum building extensively and, from the basement to the skylit halls under the glass roof, made the best possible use of the rooms. Since the museum reopened in Autumn 2011, there has been, in addition to the halls for temporary exhibitions and the permanent collections of 19th, 20th and 21st century art, space for documenta acquisitions up until recent times.
Next article in the series:
An extraordinary modernism collection – New Gallery (Part 2)
---
---
Gallery
---
Published on 26.10.2018
By clicking on this link you leave the Kultur in Hessen website and will be redirected to the website of Twitter. Please note that personal data will be transmitted in the process.

Further information can be found in our privacy policy.
By clicking on this link you leave the Kultur in Hessen website and will be redirected to the website of Facebook. Please note that personal data will be transmitted in the process.

Further information can be found in our privacy policy.