Show overview
---
Impressive Jawlensky Collection - Museum Wiesbaden (Part 2)
"Jawlensky liked the painting too," explains Zieglgänsberger in his office. "He chose 'Nikita' as the only illustration for an exhibition catalogue." The artist's relationship to the boy is also documented: he was the nephew of the artist Marianne von Werefkin, who was both Jawlensky's patron and his partner - even if she had to share him with other women. However, anyone who believes that we know everything about the life of the artist, who died in Wiesbaden in 1941, is mistaken. Research - and coincidences - continue to unearth interesting facts. "Thanks to letters that have turned up in Russia, we have just been able to date the Nikita painting to Easter 1910, in Munich," says Zieglgänsberger. The letters report that before the holiday, doctor's visits to the sick boy had kept Jawlensky from painting.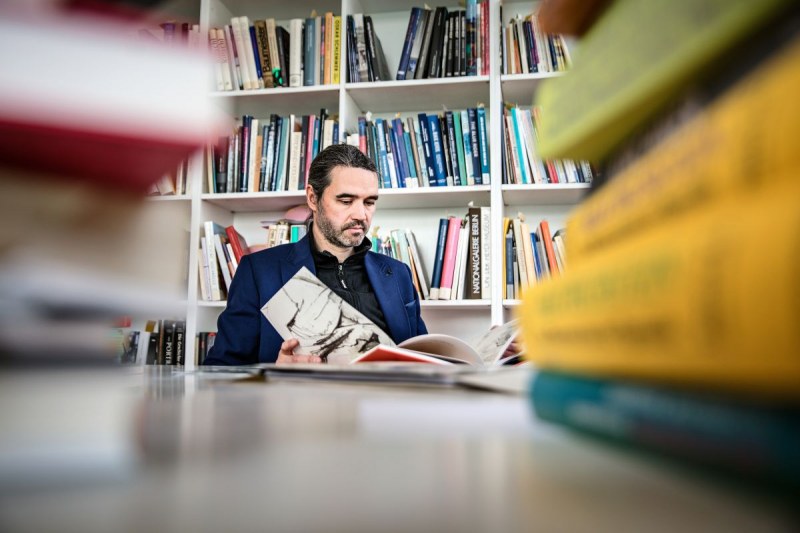 Jawlensky eventually chose Wiesbaden, where he had created many of his major works, for the final phase of his life. His reasoning: "I had great success in Wiesbaden back in the day. I met very kind people there, and that made me determined to take up residence in Wiesbaden." Among these kind people was Galka Scheyer, who had organised for the painter to take part in an exhibition at the Nassauische Art Society in 1921. Three years later, urged on by her, Jawlensky joined forces with Wassily Kandinsky, Paul Klee and Lyonel Feininger under the term "The Blue Four". "Jawlensky's sales successes were unstable," the curator recounts, "and at the same time, he was troubled by arthritis." Other Wiesbaden residents supported the painter, including Lisa Kümmel, who, like him, belonged to the Free Art Association of Wiesbaden. Zieglgänsberger uses bibliographical learnings and the catalogue raisonné to develop specific perspectives for special exhibitions and catalogues. Some of these are presented in a "Jawlensky Corner" in the museum shop. Among the postcards, the "Woman with Fan" is "our bestseller", says Zieglgänsberger.
During his time in Wiesbaden, Jawlensky devoted himself above everything else to the "Abstract Heads", which are now part of the museum's collection. Shaped like a 'U', open at the top, they comprise the collection, 'Meditations'. Zieglgänsberger reveals, "Jawlensky himself described them as the "top of a cathedral". They were the crowning glory of his creations."
Previous article in the series:
Impressive Jawlensky Collection - Museum Wiesbaden (Part 1)
Next article in the series:
Impressive Jawlensky Collection - Museum Wiesbaden (Part 3)
---
---
Gallery
---
Published on 26.04.2019
By clicking on this link you leave the Kultur in Hessen website and will be redirected to the website of Twitter. Please note that personal data will be transmitted in the process.

Further information can be found in our privacy policy.
By clicking on this link you leave the Kultur in Hessen website and will be redirected to the website of Facebook. Please note that personal data will be transmitted in the process.

Further information can be found in our privacy policy.