Show overview
---
Concentrated technology for a comfortable climate – Museum of Hessian History (Part 1)
Without Benjamin Groß and his building services team, it would be dark in Kassel's State Museum. And cold. In addition, it would be either too dry or too damp for the objects from prehistory, applied art and folklore. However, thanks to their constant work in the background, there is a comfortable climate, a bit like in a humidor. "In summer, we set up humidifiers throughout the building," explains the electrical engineer. "And in winter, we ensure the climate is dry." The team does all of this in the basement of the building on Gebrüder-Grimm-Platz. It opened in 1913, as Kassel celebrated its 1000th birthday.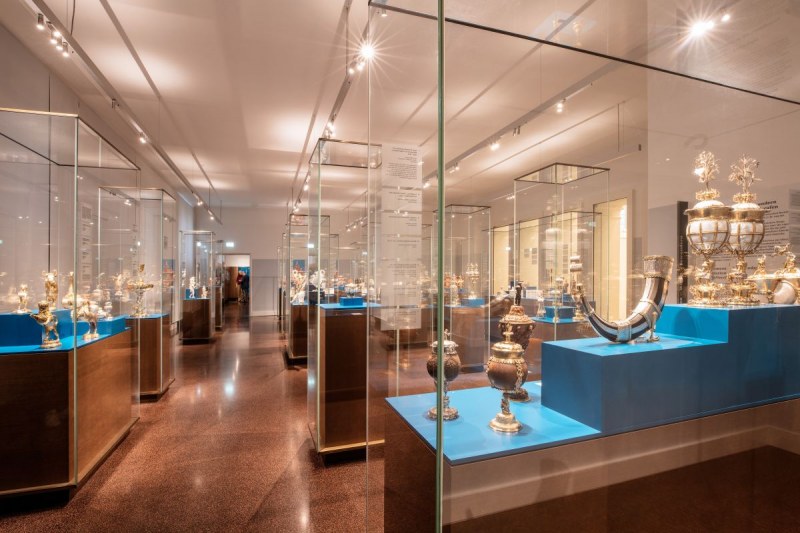 It's bright and friendly down here. The concentrated building technology was brought in during the eight-year redesign and renovation of the museum, in keeping with its listed status. It is neatly arranged in whitewashed basement rooms. Since reopening, the State Museum is also completely accessible. "There are ramps and compact wheelchair lifts for the mezzanine floors of the building," explains Groß. A roof over the two inner courtyards also enables an accessible tour of the exhibition.
More than 3,800 square meters of exhibition space are controlled from "underground": lighting, shade, ventilation, video surveillance, access controls, security systems, and emergency power supply. "During thunderstorms, we have to expect power cuts," explains Groß about the building that marks the beginning of Wilhelmshöher Allee. "The emergency lighting system provides illumination long enough for everyone to be able to get outside calmly." Also neatly organised are several metres worth of lever arch files. Groß, who has been with the State Museum for two years, has read every page. The documentation about the building's technology, emergency plans, test reports and plenty more form the basis of his work. "It is important to keep track of everything, and to know where to find which documents quickly."
Next article in the series:
Concentrated technology for a comfortable climate - Museum of Hessian History (Part 2)
---
---
Gallery
---
Published on 12.04.2019
By clicking on this link you leave the Kultur in Hessen website and will be redirected to the website of Twitter. Please note that personal data will be transmitted in the process.

Further information can be found in our privacy policy.
By clicking on this link you leave the Kultur in Hessen website and will be redirected to the website of Facebook. Please note that personal data will be transmitted in the process.

Further information can be found in our privacy policy.