Show overview
---
Garden history of superlatives - Bergpark Wilhelmshöhe (Part 2)
Water is one of the finest but most demanding elements of a garden. At Bergpark Wilhelmshöhe, it plays a leading role superbly. Italian architect Giovanni Francesco Guerniero (1665-1745) laid the cornerstone for this. When he began planning the prestigious complex on behalf of Landgrave Karl (1654-1730), he took his cue from the parks of his homeland, the standards for which, however, were surpassed by the Kassel complex in every respect. For an impressive 300 years, the enormous water features have been functioning by following the laws of hydraulics, without the use of pumps.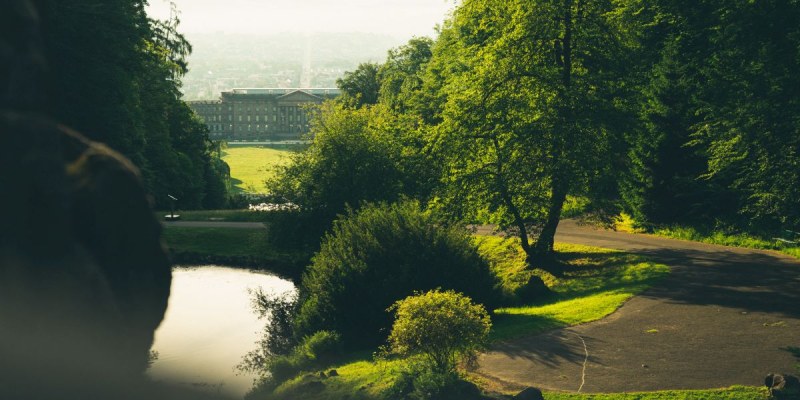 During the era in which the park was created, the taming of nature served to stage absolutist claims to rule, and in keeping with a passion for ancient myths, whose glories the baroque rulers endeavored to use for self-dramatisation, the grounds were crowned by the hero of all heroes: the all-conquering Hercules. The copper statue is still considered the city's landmark today. Globally unique, the spectacle of waterworks begins at Hercules' feet, on the Octagon, with water spilling over the baroque cascades.
From 1770 onwards, as was the case in many European gardens, there was a decline in the popularity of geometric forms. New understandings of what a garden could be provided the park with playful, dramatic scenes, coursing waterways and the development of grandiose water features. Further installations included the Steinhöfer Waterfall, the Devil's Bridge and an approximately 30-metre deep waterfall, the Aqueduct. At the end of its two-kilometer course, in the pond in front of Wilhelmshöhe Palace, a large fountain shoots up around 50 meters. From May 1st to October 3rd, the fascinating spectacle attracts countless visitors to the mountain park.
The heirs of the regent, Landgrave Wilhelm IX (later Elector Wilhelm I of Hessen-Kassel, 1743-1821) in particular, drove the mammoth project forward. Winding paths, complemented by apparently natural planting, now surround the baroque axis of the cascades, and visitors today continue to be delighted by the views and extraordinary decorative figures that suddenly emerge. These include mythical creatures and figures from Ovid's Metamorphoses. A charming Flora, the goddess of flowers, adorns an area in the south of the park close to the Rose Island, known today for its bountiful collection of roses, but became famous for having Germany's first rose cultivation, the Pearl of Weißenstein. References to the Enlightenment and antiquity are reflected architecturally in the small-scale architecture of the Cestius Pyramid, Socrates' Hermitage and the Virgil's Tomb. The village of Mulang is located some distance from the "ancient" monuments and, with its pagodas and exotic motifs, bears witness to the 18th century enthusiasm for all things Chinese. This wealth of influences continues to arouse the desire to explore today, and is richly rewarded here.
Previous article in the series:
Garden history of superlatives - Bergpark Wilhelmshöhe (Part 1)
Next article in the series:
Garden history of superlatives - Bergpark Wilhelmshöhe (Part 3)
---
---
Gallery
---
Published on 17.05.2019
By clicking on this link you leave the Kultur in Hessen website and will be redirected to the website of Twitter. Please note that personal data will be transmitted in the process.

Further information can be found in our privacy policy.
By clicking on this link you leave the Kultur in Hessen website and will be redirected to the website of Facebook. Please note that personal data will be transmitted in the process.

Further information can be found in our privacy policy.