Show overview
---
Garden history of superlatives - Bergpark Wilhelmshöhe (Part 1)
With its wild and romantic landscapes, monumental water features and a vast wealth of plants, Bergpark Wilhelmshöhe is one of the most important royal parks in Germany. 300 years of garden history have left their mark on an area of around 550 hectares, making it the largest mountain park in Europe. It has been a UNESCO World Heritage Site since 2013. The horticultural masterpiece owes its name to Landgrave Wilhelm IX, who later became Elector Wilhelm I (1743-1821). He had the original baroque grounds transformed at great expense into a landscape garden that was based on the English model. Little changed structurally during the course of the 19th and 20th centuries, but without careful and consistent conservation measures, now under the direction of the Museumslandschaft Hessen Kassel, the park would have long since lost its class.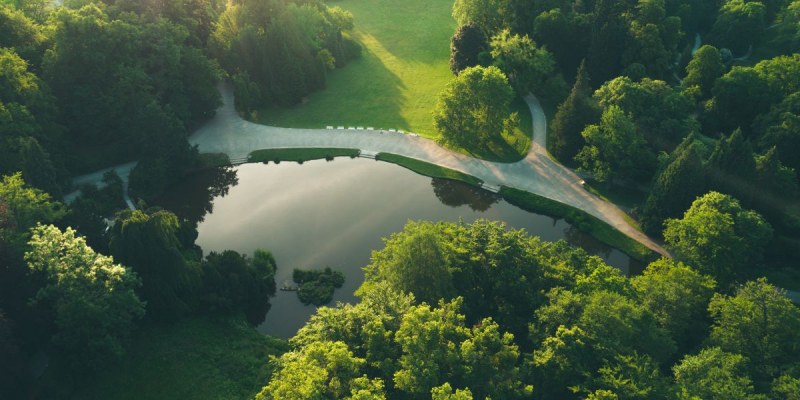 Despite its roots, which reach far back into the formal eras of garden history, the influence of 18th century landscape painting still dominates the park visually to this day. The architect Heinrich Christoph Jussow (1754-1825) did not only plan and implement picturesque scenes for the ambitious landgrave at enormous expense, but also designed the additional elements such as the Löwenburg, the Devil's Bridge and the fountain pond, as well as gorges, grottos, the picturesque Rose Island and the Aqueduct. Hints of antiquity were part of standard design in the gardens of the 18th century and were nothing special, but the scope and size of these elements here are singular in Europe.
Over the centuries, the grounds around Wilhelmshöhe Palace have become a garden of superlatives. Even visitors who know the mountain park and the water displays that regularly take place here will always discover surprises, for the grounds offer glorious views and thrilling experiences all year round. From the 1st of Advent to the 1st of May, plant lovers are drawn to the Great Greenhouse (closed on Mondays). The iron and glass construction is one of the earliest of its kind in Germany and houses a variety of exotic plants such as palm and banana trees and bromeliads, some of which spend summer outdoors in the park. In the colder months, visitors are delighted by flowering camellias in particular, but also other colourful spring flowers.
Next article in the series:
Garden history of superlatives - Bergpark Wilhelmshöhe (Part 2)
---
---
Gallery
---
Published on 05.04.2019
By clicking on this link you leave the Kultur in Hessen website and will be redirected to the website of Twitter. Please note that personal data will be transmitted in the process.

Further information can be found in our privacy policy.
By clicking on this link you leave the Kultur in Hessen website and will be redirected to the website of Facebook. Please note that personal data will be transmitted in the process.

Further information can be found in our privacy policy.