Show overview
---
The gardens are like a journey through time - Schlossgarten, Bad Homburg (Part 2)
"We want to bring the garden to life just as it once was", is how Mark Winzer summarises his job as a palace gardener. "The park is like travelling back in time." The young man spends his workdays in the former landgraves' gardens, which stretch out beneath Bad Homburg Palace. Built on a medieval ruin in 1680 as "Friedrichsburg", Landgrave Frederick II had a formal garden with an orangery laid out around the castle. "Parts of it have been preserved," says Winzer, "and we maintain their historical character." In the upper courtyard, there is also the keep, or "White Tower", the landmark of Bad Homburg.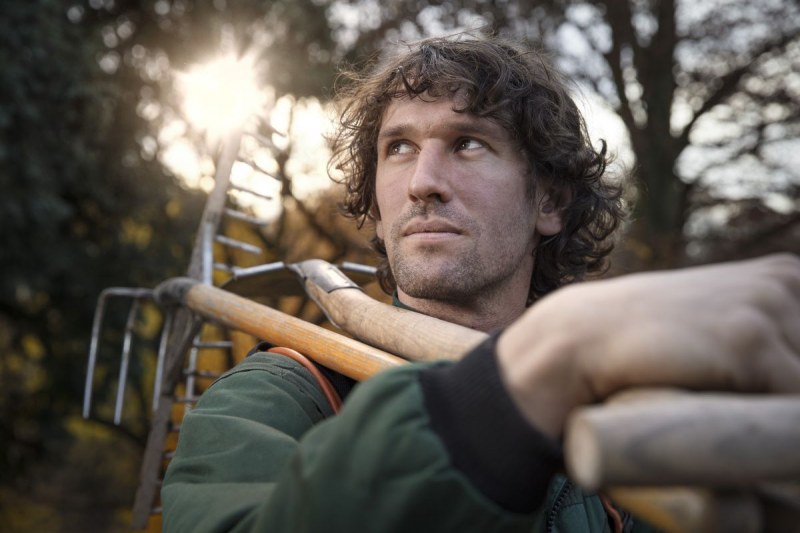 English landscape gardens came into fashion whilst Landgrave Frederick V and Countess Caroline were residing in Bad Homburg between 1748 and 1820. Johann Adam Wittmann designed such grounds to include a vineyard to the west and a baroque pleasure garden in the south. Inside is a rococo grove, the winding paths of which lead to "Goethe's Rest", a garden with a small pavilion that's named in memory of a visit from the poet in 1772. In addition, he created the "Daydream", a natural-looking ensemble that incorporates a tea house. The square is one of Winzer's favorite places, "especially in spring, when everything hasn't yet been pruned."
Exotic plants moved to Bad Homburg with Elisabeth, the wife of Landgrave Frederick VI, who married from the English royal family. This is evidenced by two Lebanon cedars, planted in 1820, that can today be admired in front of the rose terrace. This part of the palace park is preserved as a formal baroque garden. In 1866, the Landgraviate of Hessen-Homburg fell to Prussia, and the palace and gardens in Bad Homburg became one of the many summer residences of the Prussian kings and emperors. Wilhelm II and his family in particular often came to the spa town, and the court gardener Georg Karl Merle shaped the park in the fashionable style of the Lenné-Meyer school.
Mark Winzer is always asking himself how he can improve on his work. The historical heritage is not always easy to preserve - especially in the face of climate change. "With these very mild winters, the fight against voles and other pests is particularly difficult." One godsend for the gardeners is that they have their own supply of water from Oberstetten. "This way, we can keep everything green even during what are now very dry and hot summers," reports Winzer. An electronically-controlled sprinkler system waters the plants at night so that visitors can admire the lush splendor of Bad Homburg's palace gardens all year round.
Previous article in the series:
The park is like a journey through time - Schlossgarten, Bad Homburg (Part 1)
Next article in the series:
The park is like a journey through time - Schlossgarten, Bad Homburg (part 3)
---
---
Gallery
---
Published on 08.02.2018
By clicking on this link you leave the Kultur in Hessen website and will be redirected to the website of Twitter. Please note that personal data will be transmitted in the process.

Further information can be found in our privacy policy.
By clicking on this link you leave the Kultur in Hessen website and will be redirected to the website of Facebook. Please note that personal data will be transmitted in the process.

Further information can be found in our privacy policy.