Show overview
---
The park is like a journey through time - Schlossgarten, Bad Homburg (Part 1)
300 years of horticulture on 13 hectares: this is how the Palace Gardens in Bad Homburg can best be summed up. The Landgraves of Hessen-Homburg lived here from 1620; from 1866, this is where Prussian kings and German emperors spent their summer days. Between them, the rulers and their architects and gardeners, and often the ladies of the house, too, shaped a stylish ensemble of gardens according to the trends of the time and personal preferences. Today, it is palace gardener Peter Vornholt who's in charge of bringing the history of the grounds, which consist of pleasure, landscape and kitchen gardens, to life. "It was the diversity of different eras that can be seen here that appealed to me," the man with greying curly hair recalls of his first visit to Bad Homburg. "Ideal conditions for a garden museum."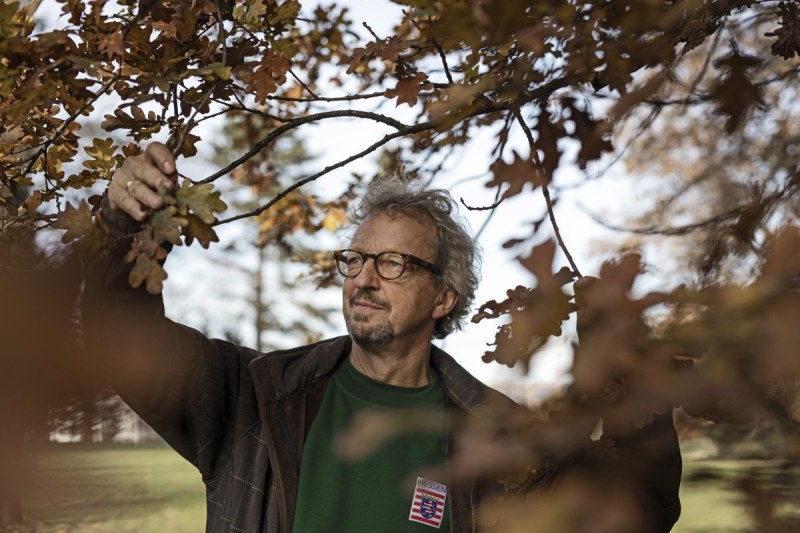 But a garden and a museum - how can you combine the two? Vegetation, after all, means constant change. Vornholt nods. "And always work. We can't preserve it in a constant state like we can inside the palace," he explains, pointing to the baroque rooms that are currently being renovated according to historical examples. The garden is tended to by a team of 15, just as gardeners have done here for three centuries. However, Vornholt attaches great importance to modern and ergonomic gardening tools for this strenuous physical work.
Ongoing maintenance on its own wouldn't make a museum out of the Palace Gardens. It's also the knowledge that Vornholt has acquired, which has made him a sort of "garden professor". His predecessors meticulously kept yearbooks since 1752 - "an invaluable asset when it comes to the preservation of horticultural monuments," he enthuses. Lists of plants, drawings and photographs are used for meticulous research and inspiration. Much can be found in the palace's own archive, where the poet Hölderlin worked for two years from 1804. Another important source is communication with other gardeners responsible for orangeries from Hanover to Vienna. Orangeries such as the one in Bad Homburg are among the oldest complete works of art in which architecture and nature form a unified whole.
The orangery gardeners share their knowledge of historical parks plus tips for plant care and the nurturing of the special citrus plants that are essential in an orangery. "However, each of us also has a few tricks up our sleeve that we won't just give away," says Vornholt, who considers the orangery as one of his favourite places to work. He wants to start breeding silkworms here as was carried out in the 18th century. "The silk stockings from Bad Homburg were famous for their durability," the gardening professor has learned. When asked about his favourite place in the landscape gardens, the wise-eyed man ponders for a while. Then he answers: "Everywhere that the historical appearance has been successfully restored."
Next article in the series:
The gardens are like a journey through time - Schlossgarten, Bad Homburg (Part 2)
---
---
Gallery
---
Published on 21.03.2017
By clicking on this link you leave the Kultur in Hessen website and will be redirected to the website of Twitter. Please note that personal data will be transmitted in the process.

Further information can be found in our privacy policy.
By clicking on this link you leave the Kultur in Hessen website and will be redirected to the website of Facebook. Please note that personal data will be transmitted in the process.

Further information can be found in our privacy policy.