Fürstenlager State Park, Bensheim-Auerbach
Natural idyll: a summer escape with exotic plants
The Fürstenlager State Park is located in an idyllic side valley on the edge of the Odenwald Forest. The village-like buildings in the middle of what appears to be a naturally-occurring park were built at the end of the 18th century. Discover the rural charm of times gone by at this former summer retreat!
The park's origin lies in a healing spring. Thanks to Landgrave Ludwig X. and his wife Luise, the village was developed into a popular summer resort. Gazebos, pavilions and decorative memorial stones were connected by a network of avenues that invited visitors to take long walks. The names of the buildings, such as the Squire's and Prince's Lodges, tell of the aristocratic guests and their court. The surrounding area is also well worth seeing: the state park, with its exotic plants and trees, extends over an area of 46 hectares. Around an hour's walk away are the ruins of Auerbach Castle, which offer a wonderful view of the Bergstrasse, the Odenwald and the Rhine Valley.
Begleiten Sie die 'German Roamers' auf ihrer Hessen- Sommerreise (2020) zu spannenden Highlights hessischer Kulturstätten.
Besuchen Sie mit uns das Niederwalddenkmal, den Osteinschen Niederwald, Schloss- und Schlosspark Wilhelmshöhe in Kassel, das Römerkastell Saalburg, die Burg Münzenberg, die Keltenwelt am Glauberg sowie das Schloss Auerbach im Staatspark Fürstenlager.
Mit dem Anklicken dieses Links verlassen Sie die Webseite Kultur in Hessen und werden auf das Internet-Angebot von YouTube weitergeleitet. Bitte beachten Sie, dass dabei persönliche Daten übermittelt werden.

Weitere Informationen finden Sie in unserer Datenschutzerklärung.
---
---
---
Stories
Report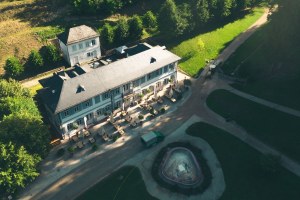 In the beginning, there was water
From spring to princely park - Fürstenlager State Park, Bensheim-Auerbach (Part 1)
Read story
Report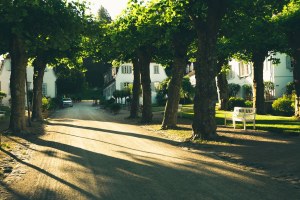 A stroll under the trees
From spring to royal park - Fürstenlager State Park, Bensheim-Auerbach (Part 2)
Read story
Report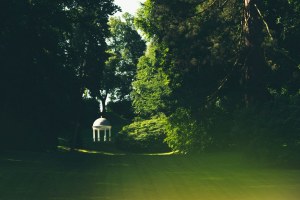 Old trees: the beauty of a life's work
From spring to royal park - Fürstenlager State Park, Bensheim-Auerbach (Part 3)
Read story
By clicking on this link you leave the Kultur in Hessen website and will be redirected to the website of Twitter. Please note that personal data will be transmitted in the process.

Further information can be found in our privacy policy.
By clicking on this link you leave the Kultur in Hessen website and will be redirected to the website of Facebook. Please note that personal data will be transmitted in the process.

Further information can be found in our privacy policy.