Weilburg Palace and Palace Garden
A highlight of courtly baroque architecture
Weilburg Palace sits high above the river Lahn, clearly visible from afar. The imposing complex harmoniously combines Renaissance and Baroque stately buildings, offering extraordinary insight into the culture of courtly life spanning four centuries.
The varied tour of the complex reveals not only the splendour of past eras, but also provides interesting insights into the everyday life of the counts. The palace also served as a residence in the 19th century and was redesigned accordingly. Highlights include hand-printed wallpaper from Zuber and Dufour, the most famous manufacturers at the time; city and landscape motifs - scenes from Paris and Switzerland - reflect the tastes of that period. Wallpapers and wall coverings also play a role in the palace gardens: in the Upper Orangery, they imitate painted tiles and create a magnificent pseudo-architecture in delicate pastel tones.
This place is maintained by the State Palaces and Gardens of Hesse.
---
---
---
Stories
Report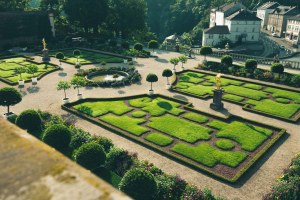 Master gardener with a passion
Baroque garden splendour and palace concerts - Weilburg Palace Gardens (Part 1)
Read story
Report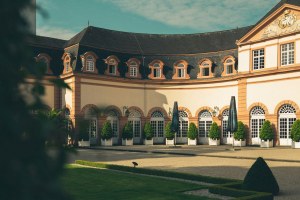 Historical planting in a new form
Baroque garden splendour and palace concerts - Weilburg Palace Gardens (Part 2)
Read story
Report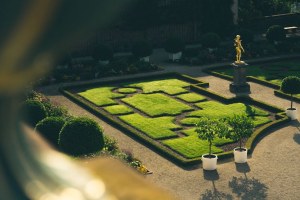 Versailles on the Lahn
Baroque garden splendour and palace concerts - Weilburg Palace Gardens (Part 3)
Read story
By clicking on this link you leave the Kultur in Hessen website and will be redirected to the website of Twitter. Please note that personal data will be transmitted in the process.

Further information can be found in our privacy policy.
By clicking on this link you leave the Kultur in Hessen website and will be redirected to the website of Facebook. Please note that personal data will be transmitted in the process.

Further information can be found in our privacy policy.