Hunting history and a celebrated collection of antiques
The origins of Erbach Palace can be traced back to a moated castle located on an island on the River Mümling that was most likely built in the 12th century. During the Renaissance period, a building was constructed that in 1736 was converted into the residential palace of the Counts of Erbach. What had originally been a very simple façade, was in 1902 given a prestigious entryway and a balcony overlooking the market square.
A tour of the palace is as fascinating as the life of its creator. Franz I, Count of Erbach-Erbach, had the interior redesigned in around 1800 in order to present his collections in bespoke and lavishly furnished themed rooms. He was in constant communication with scholars, archaeologists and writers, and had studied classical history himself. The Count's famous collection of antiquities, a comprehensive collection of weapons and armor as well as what is probably Europe's most important collection of huge, irregular antlers, can still be seen here today. In 2016, the German Ivory Museum was also moved into the palace. It is the only museum of its kind in Europe and displays extraordinary objects made from ivory.
This place is maintained by the State Palaces and Gardens of Hesse.
---
---
---
Stories
Report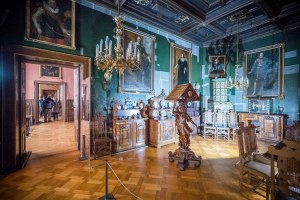 The museum as a universe of knowledge
A longing for antiquity, hunting history and ivory carving - Erbach Palace (Part 1)
Read story
Report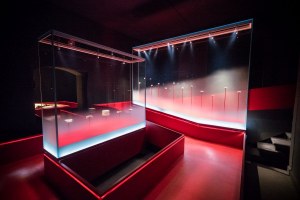 The aura of ivory art
A longing for antiquity, hunting history and ivory carving - Erbach Palace (Part 2)
Read story
Report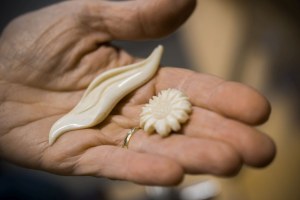 The dust of white gold
A longing for antiquity, hunting history and ivory carving - Erbach Palace (Part 3)
Read story
By clicking on this link you leave the Kultur in Hessen website and will be redirected to the website of Twitter. Please note that personal data will be transmitted in the process.

Further information can be found in our privacy policy.
By clicking on this link you leave the Kultur in Hessen website and will be redirected to the website of Facebook. Please note that personal data will be transmitted in the process.

Further information can be found in our privacy policy.