(Temporarily closed)
Planetarium and Cabinet of Astronomy and Physics in the Orangery Palace
Astronomy in a magnificent baroque palace
Just a few minutes from Kassel's city centre, an exciting journey back in time awaits you, exploring the history of astronomy and physics. The baroque Orangery Palace with a view of the idyllic Karlsaue Park houses Hessen's largest planetarium and the landgraves' collection of exquisite scientific instruments.
From the 16th century onwards, the landgraves collected clocks, telescopes, microscopes, electrostatic generators and early calculating machines for teaching and research purposes. Mechanical celestial globes and decorative astronomical clocks simulated the movements of the stars and thus aided understanding of the cosmos. The instruments are not only mechanical marvels, but also outstanding in terms of their craftsmanship. The exhibition areas include astronomy, experimental physics, mathematics/information technology and the measurement of space and time.
Kassel feierte 2021 das Themenjahr "Wasser".
Schaut doch mal rein.
Mit dem Anklicken dieses Links verlassen Sie die Webseite Kultur in Hessen und werden auf das Internet-Angebot von YouTube weitergeleitet. Bitte beachten Sie, dass dabei persönliche Daten übermittelt werden.

Weitere Informationen finden Sie in unserer Datenschutzerklärung.
---
---
---
Stories
Interview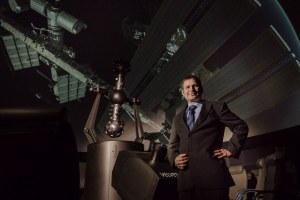 The historian of astronomy from the Cabinet of Astronomy and Physics Kassel on the history of astronomy
Astronomy, the oldest and most beautiful of all the sciences - interview with Dr Karsten Gaulke (Part 1)
Read story
Interview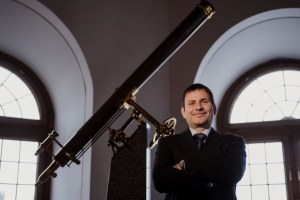 The historian of astronomy from the Cabinet of Astronomy and Physics Kassel on the popularity of planetariums
Astronomy, the oldest and most beautiful of all the sciences - interview with Dr Karsten Gaulke (Part 2)
Read story
Interview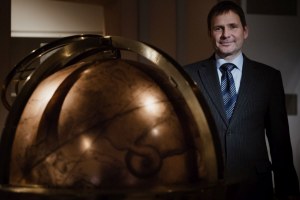 The historian of astronomy from the Cabinet of Astronomy and Physics Kassel on the future of astrology
Astronomy, the oldest and most beautiful of all the sciences - interview with Dr Karsten Gaulke (Part 3)
Read story
By clicking on this link you leave the Kultur in Hessen website and will be redirected to the website of Twitter. Please note that personal data will be transmitted in the process.

Further information can be found in our privacy policy.
By clicking on this link you leave the Kultur in Hessen website and will be redirected to the website of Facebook. Please note that personal data will be transmitted in the process.

Further information can be found in our privacy policy.