Show overview
---
Our task is to inspire visitors - Interview with Dr Alexander Klar (Part 2)
In the US and also in England, museums advertise themselves with concerts from famous pop stars and are generally quite relaxed with the public. Do you find that a challenge?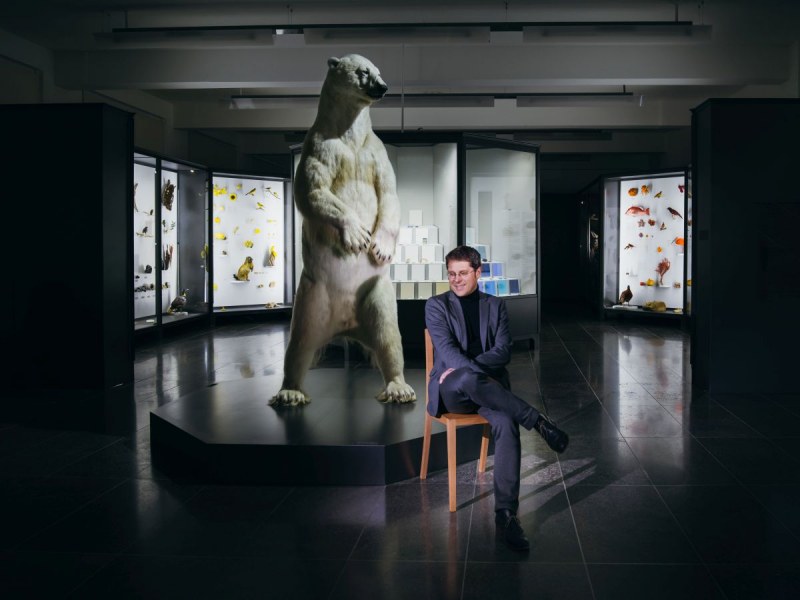 German museums aren't really worse than American ones. I'm very happy that we have relatively steady visitor numbers here in Germany. Sometimes American museums need the hype to attract visitors.

I was just in the USA again and have to say that we're not really hugely behind. However, it also has to be said that American PR departments are five times the size of ours. They have entirely different possibilities. What's always forgotten here is that museums are financed through taxes, which means that all of our money's in here. I try to communicate that over and over and again: hey, come and look at your things, these belong to you! If you don't look at them, you've spent your money in vain. This is the argument people think about the least.
This brings me to the story of the pizza boxes. To promote a baroque exhibition, you had pizza boxes printed and circulated them around Wiesbaden. No one can accuse you of being stiff.
Yes, the campaign was very successful. However, there were some contentious discussions about the campaign internally. The question was, how does a state museum behave? There are some here at the museum who would say that a state museum is a high distinction. We're in a good financial position and are top quality. I, on the other hand, know of state museums from which I almost ran out screaming because they came across as, at best, "forced". One department was over-designed, the next under-supplied - across the board, nothing was right. So no, I don't think the term "state museum" has to necessarily be a top distinction, which is why I have always tried to keep the term rather quiet. What bothers me is the association of the state museum as a "comfortable place". I've always wanted to undermine that. The Landesmuseum Wiesbaden can also be hard-edged, with peaks and rifts...
Where does your propensity for the "unconventional" come from? The stereotypical image of a classic museum director looks quite different.
I don't think I'm terribly unconventional - I would definitely describe myself as a traditionalist. However, I'd like tradition to look a little different from time to time and in such a way, remain current. I don't think it's clever to cultivate tradition for the sake of lean traditionalism. What is more sustainable for me is a tradition that has a core value and likes to present itself differently.
This brings me to social media. Your museum communicates via Twitter, Facebook and Instagram. Have there ever been any critics?
I think I'm often the biggest critical voice myself. We've struggled with our Facebook account, for example, for a very long time. I didn't want our presence to be an old-fashioned one that looked "halfway looked after" at best. Facebook actually thrives on the private and personal, and I asked myself whether we, as a state institution, could provide that. After all, we aren't in the business of posting opinions. However, we've developed quite a good way of speaking since then that is very well received and understood by our followers. We even like to play with cross-references to exhibitions in other museums that can be complemented by or linked to our current exhibitions. The possibilities are huge, and it would be a shame not to use this medium.
Previous article in the series:
Our job is to inspire visitors - Interview with Dr Alexander Klar (Part 1)
Next article in the series:
Our task is to inspire visitors - Interview with Dr Alexander Klar (Part 3)
---
---
Gallery
---
Published on 29.03.2018
By clicking on this link you leave the Kultur in Hessen website and will be redirected to the website of Twitter. Please note that personal data will be transmitted in the process.

Further information can be found in our privacy policy.
By clicking on this link you leave the Kultur in Hessen website and will be redirected to the website of Facebook. Please note that personal data will be transmitted in the process.

Further information can be found in our privacy policy.