Show overview
---
The World Heritage title as cultural and historical recognition - interview with Prof. Dr Küster (Part 3)
In this depiction, Hercules lacks any pathos - he stands there even relatively humbly. Is this what makes the figure so compelling?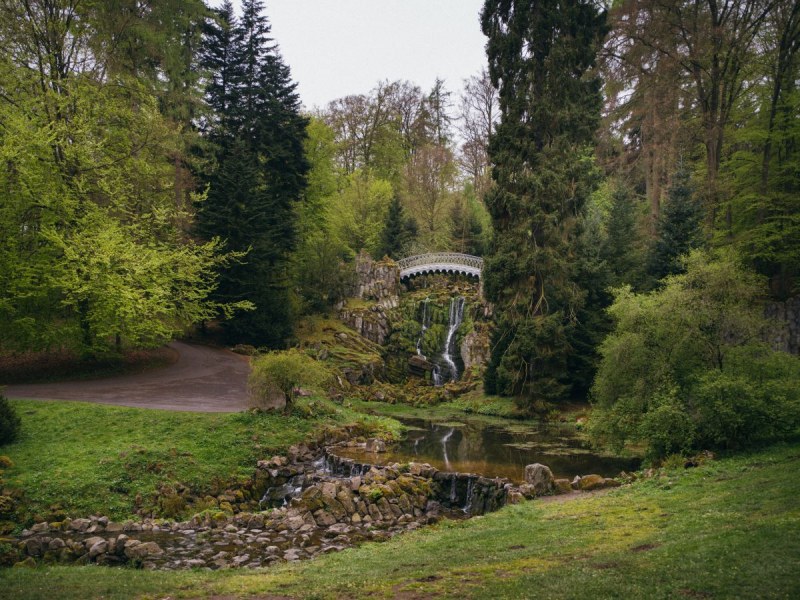 Yes, and yet he does not appear to be at the end of his strength. Hercules as a figure stands for power, energy and determination. For many centuries, however, he has been depicted in an introverted stance, as in the case of our replicated Farnese Hercules: his heroic feats are behind him, he holds apples in his hand as the symbolic fruits of his labour, leans on his club and is heading for his next adventure. His body is a single muscular landscape whose energy in this posture is not unleashed. He holds the apples that promise immortality behind his back, not showing them off. The symbolism of his pose is linked to a confidence of triumph, and this explains his great radiating power on the people.
The Mountain Park with its water feature and the oversized Hercules on top is a manifesto of the age of European absolutism. How can this be classified in terms of cultural history?
From a political point of view, the era of European absolutism is an unjustifiable form of government - undemocratic and autocratic - but it was also a fertile ground for cultural excellence. Art and culture, as we experience them here in this form, unfortunately often needed hierarchies like those of absolutism. The construction of a palace like the one in Versailles would in our democracy today find possibly only a few supporters, however over the centuries, its architecture inspired a whole series of builders and is today to be found in many institutions of cultural-historical value.
(Prof. Dr Bernd Küster retired on 1 February 2018.)
---
---
Gallery
---
Published on 15.02.2018
By clicking on this link you leave the Kultur in Hessen website and will be redirected to the website of Twitter. Please note that personal data will be transmitted in the process.

Further information can be found in our privacy policy.
By clicking on this link you leave the Kultur in Hessen website and will be redirected to the website of Facebook. Please note that personal data will be transmitted in the process.

Further information can be found in our privacy policy.