Show overview
---
Biography of a royal garden - Schlosspark, Bad Homburg (Part 1)
A garden and a journey through time: this unusual combination really does grow and flourish at the Schlosspark Bad Homburg (Bad Homburg Castle and Palace Park). Pleasure, landscape and kitchen gardens merge on around 13 hectares to form a sort of museum of garden styles. On this site where landgraves, Prussian kings and German emperors resided since 1620, horticultural fashions and tastes have layered like sediments. In the second half of the 20th century, the cultural significance of this unique ensemble had been forgotten. Some of the grounds were even built on, and other parts of the Landgrave's garden landscape were reclaimed by nature and became overgrown. A campaign by the citizens of Homburg prevented much worse from happening: neither the planned tower blocks nor the hotel were erected that were meant to replace the gothic house.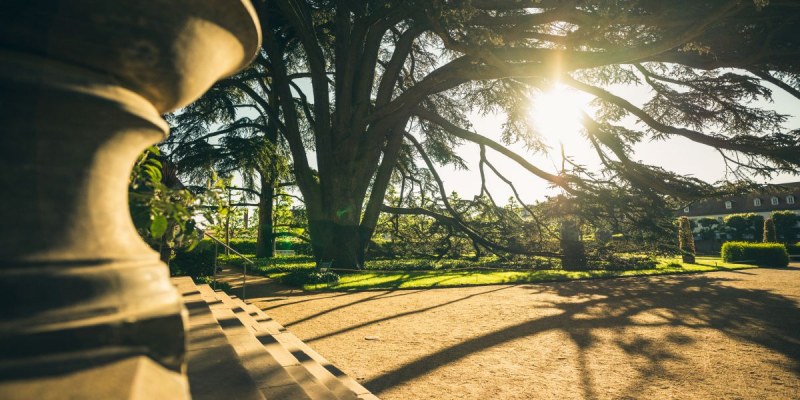 Slowly but surely, the rediscovery of the historical monuments of this unique garden landscape gathered pace. This was not least due to the careful work of the Administration of State Palaces and Gardens of Hessen, and the 15-strong team of Head Palace Gardener, Peter Vornholt. The garden areas from formative periods of garden culture have been accessible to visitors again since reconstruction work began in 2003. Anyone wandering through the grounds today will at some point come across the Elisabethenschneise (Elisabeth Forest Aisle), an important axis that runs like a backbone for 5.4 kilometres in the direction of the Taunus to the Roman border wall, the Limes. The route was named after Elisabeth (1770-1840), wife of Frederick VI (1769-1829), who ordered the extension of the Tannenwaldallee (Fir Forest Boulevard) in 1821, in doing so creating an imposing monument to his British wife.
The forest aisle marks the last phase in the continuous, centuries-long development of this major ensemble. The mighty Lebanon cedars were also planted during this period. Today, they stretch their mighty branches as far as the palace façade and form a stately counterpoint to the pretty rose terrace on the east side. This, too, was planned and planted in 1844, and today is kept as faithfully as possible to that era. During the roses' peak season in summer, the queen of flowers blooms there in a dignified floral arrangement at the foot of the King's Wing; a whole army of magnificent long-stemmed roses underplanted with bedding roses in pink, red and yellow.
Next article in the series:
Biography of a royal garden - Schlosspark, Bad Homburg (Part 2)
---
---
Gallery
---
Published on 15.08.2017
By clicking on this link you leave the Kultur in Hessen website and will be redirected to the website of Twitter. Please note that personal data will be transmitted in the process.

Further information can be found in our privacy policy.
By clicking on this link you leave the Kultur in Hessen website and will be redirected to the website of Facebook. Please note that personal data will be transmitted in the process.

Further information can be found in our privacy policy.