Biebrich Palace Park, Wiesbaden
On the banks of the Rhine, a baroque tribute to the ancient gods
This impressive palace was built at the beginning of the 18th century and expanded in stages. It served as the main residence of the rulers of Hessen-Nassau until 1841. At the centre of the three-winged baroque complex is a stately rotunda crowned by statues of the gods of the ancient world.
The banqueting hall is still located inside the grandly decorated rotunda, which was added when the complex was extended to form a summer residence. The palace was badly damaged during the Second World War, and its interior rebuilt in a largely modern style. Today, it is the seat of the State Office for the Preservation of Historical Monuments in Hessen, and is also used for conferences and celebrations. A wedding hall, a restaurant and the ongoing cinema series, "Films in the Palace" fill the historic building with life once more.
For garden lovers, a walk in the palace's extensive park, designed by Friedrich Ludwig von Sckell as an English landscape garden, is highly recommended. The artificial medieval-style Mosburg castle ruins in the grounds bear witness to the romantic longing for such architectural features at the beginning of the 19th century.
This place is maintained by the State Palaces and Gardens of Hesse.
---
---
---
Stories
Interview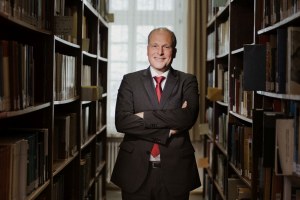 The State Archaeologist of the Federal State of Hessen on his diverse tasks
Protecting hidden cultural monuments - interview with Dr Udo Recker (Part 1)
Read story
Interview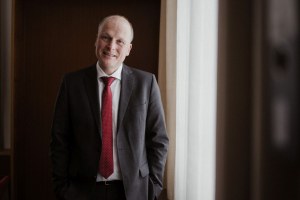 The State Archaeologist of the Federal State of Hessen on archaeology between the past and the future
Protecting hidden cultural monuments - interview with Dr Udo Recker (Part 2)
Read story
Interview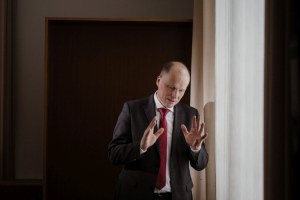 The State Archaeologist of the Federal State of Hessen on acquiring knowledge through archaeology and the contribution to socially relevant issues
On the protection of hidden cultural monuments - interview with Dr Udo Recker (Part 3)
Read story
By clicking on this link you leave the Kultur in Hessen website and will be redirected to the website of Twitter. Please note that personal data will be transmitted in the process.

Further information can be found in our privacy policy.
By clicking on this link you leave the Kultur in Hessen website and will be redirected to the website of Facebook. Please note that personal data will be transmitted in the process.

Further information can be found in our privacy policy.